RJT Travels a Fee-Free Agency, is a local small business Travel Company, founded to help people plan the perfect Vacation. We are a Fee-Free Agency which means we charge ZERO fees to help people book their trips. We help plan all aspects of your trip from the airline, hotel, and car rental booking to dining and activities.
RJT Travels was created because people need help planning vacations and should not have to pay hundreds of dollars to someone just to book a vacation. Here are RJT Travels our mission is simple, provide amazing customer service, take our time and speak with you about what you truly want in your vacation, and help you take the most memorable vacation of your life.
Here at RJT Travels We want to Help Turn your Imagination into a Vacation
RJT Travels is a member of the Cruise Lines International Association and because of that we are trained and certified to help you with any travel question you may have.
Our Registered CLIA Number is 00561753
Check out our Latest Blog Posts!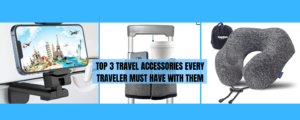 In the market, different types of travel accessories for men and women are available from which you can choose according to your needs. With all the important airplane travel comfort accessories, your trip will become a great memory that will last forever.
Read More »